Repair or replace?
With the cost of living ever rising, read on to find out why repairing is the better option for you and your white goods.
It's no secret that white good appliances play a vital role in our everyday lives, from washing to cleaning, to eating. Enabling once time-consuming tasks to become a breeze in the hustle and bustle of the household.
With recent rises in the general cost of living it's no surprise that appliances bought from retailers are also rising exponentially, so much so that retailers are now warning consumers outright.
When money is tight, we want all our existing and potential customers to be aware of the best options available to them.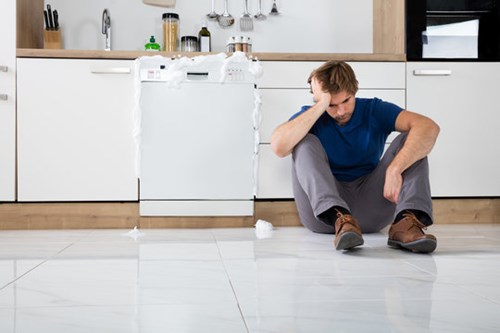 If you are looking to replace an appliance -  research from price comparison websites have found that the prices of white goods and gadgets have soared 50% in the last two years.
The average price of a washing machine was up by 46% or £152 between January 2020 and February 2022, and a tumble dryer £70. It has been calculated those consumers willing to replace will end up paying 30% more this year– with wholesale shipping and costs rising. A standard American fridge freezer has increased from £12 to £80 for standard shipping.

The cost of shipping a new appliance is the same price as our entire repair call out!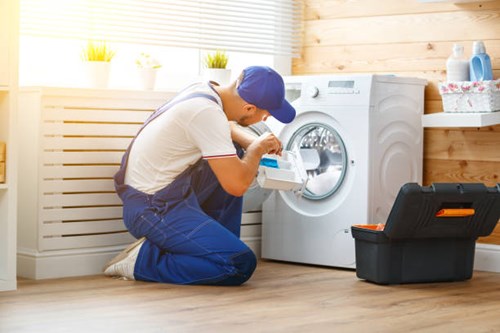 Now more than ever should you choose to repair when something goes haywire with your appliance. A new 'right to repair' legislation means spare parts have become available for all appliance owners for up to 10 years (that's the average lifespan of a household appliance!).
This means a repair will always be a viable option within your appliance's lifespan.
It's time to utilise this right!
In previous years, the option of repairing was deemed a more difficult task as consumers found it difficult to obtain spares from manufacturers, in hopes consumers would purchase new appliances at high costs.

Repairing is now certainly the more economically and environmentally viable option. By choosing to repair and not replace you will be doing your bit for the climate by preventing '1.5 million tonnes of waste a year'.
We're committed to helping our customers go carbon neutral - and our speedy yet simple online booking journey makes it easier than ever to make a difference to both your pocket and the planet.
We can help ensure this with our discounted repair rates, fast and reliable service and fully vetted engineers. Ensuring all our repairs are of the highest quality and fully guaranteed.
In the unlikely event that your machine can't be repaired – we can offer an exclusive industry discount – saving you money from big wholesalers – keeping the cost down and your household back up and running for when it really is necessary to replace.

If your wondering whether to repair that spray arm in your dishwasher, drum in your washing machine or sensor in your fridge take a browse through our appliance repair services – you could get it repaired for £79 – or would you rather replace it for hundreds?